Vein Clinic in Woodbridge, New Jersey
Vein Clinics
Of Woodbridge Park
---
Woodbridge, New Jersey
1000 Route 9N, No. 106 Woodbridge, NJ 07095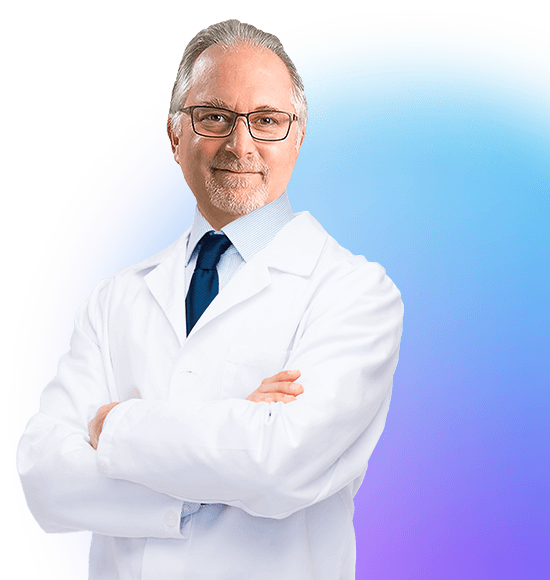 Why Choose Our Vein Clinic in Woodbridge, New Jersey?
Excellent Credentials

: Our vein doctors are individually selected from the country's leading medical schools, residency programs, and fellowships.

IAC Accreditation

: Our vein clinics are accredited by the Intersocietal Accreditation Commission, an organization that certifies the country's most advanced medical centers.

Perfect Track Records:

Our vein clinics maintain perfect track records, as evidenced by unanimous 5-star ratings and reviews from all patients on RealSelf, Facebook, and Google.

Minimally Invasive Vein Treatments

: We only provide minimally invasive spider vein and varicose vein treatments that conclude within an hour and involve no downtime.

Free Insurance Verification:

We accept all major insurance plans, including Medicare, provide free insurance verification, and actively help minimize your out-of-pocket cost.

Comprehensive Vein Care:

We diagnose and treat the root cause of your spider veins, varicose veins, and other vein problems, thus minimizing the risk of vein disease recurrence.
No Surprise Billing: We have a strict no-surprise-billing policy, so you receive a complete breakdown of your vein treatment cost — no hidden charges.
Comprehensive Vein Treatments in Woodbridge, New Jersey
Spider veins and varicose veins are some of the most visible symptoms of vein problems. But they're not the only vein problems. In fact, the presence of spider veins and varicose veins indicates that you may have underlying chronic venous insufficiency, a dangerous circulatory disorder responsible for most vascular problems.
Chronic venous insufficiency is a dangerous circulatory disorder that affects over 30% of all adult Americans at some point. The collapse of vein valves leads to the accumulation of blood in leg veins, which eventually leads to numerous vein problems, including dilated veins, spider veins, and varicose veins. The earliest warning signs of vein disease include leg heaviness, leg swelling, restless leg syndrome, frequent leg cramps, and leg pain.
Our vein doctors always diagnose and treat the root cause of your vein problems — not just the symptoms. We discuss your symptoms, examine your leg veins, administer ultrasound tests, and curate personalized vein treatment plans that identify and treat underlying vein disease. Our minimally invasive vein treatments usually conclude within an hour and involve no downtime, allowing you to resume your daily activities immediately.
We offer the following minimally invasive vein treatments at our vein clinic in Woodbridge:
Endovenous radiofrequency ablation

Endovenous laser ablation

VenaSeal

ClariVein

Sclerotherapy

Foam sclerotherapy

Pre-mixed foam sclerotherapy

Ambulatory phlebectomy

And more…
You can learn more about our minimally invasive vein treatments here >
Meet Our Vein Doctors in Woodbridge
Our state-of-the-art vein clinic in Woodbridge is led by Dr. Mitchell Karmel, an incredibly talented, Harvard-educated, fellowship-trained, and board-certified vein doctor specializing in minimally invasive spider vein and varicose vein treatments. Dr. Karmel has excellent bedside manners, and he always listens to your medical history, symptoms, and lifestyle concerns to recommend the best vein treatment plans. Please schedule an appointment to meet with our vein specialists in Woodbridge today.
You can learn more about our board-certified vein doctors here >