About Us
New Jersey TOP

VEIN SPECIALISTS
Why tolerate spider veins or varicose veins when they can be gone in an instant? The esteemed doctors at New Jersey Vein Clinic treat them quickly with minimally invasive methods.
Are your legs ready for summer?
Fill out this form to book an appointment:
Your information is encrypted and secure. By registering you confirm that you accept Terms and Conditions and Privacy Policy
Why Select New Jersey Vein Clinics?
1. Our NJ vein doctors are the foremost vein experts. At some vein clinics in New Jersey, you might be treated by estheticians, dermatologists, physician's assistants, or doctors who aren't trained in venous medicine. But only vein doctors provide the comprehensive care you need for lasting results. All patients at our New Jersey vein clinics are seen by a certified vein doctor who was handpicked for their unrivaled expertise. Our physicians provide a matchless experience for patients, complete with the highest safety protocols and the ultimate compassion and communication. Our vein doctors will surpass all of your expectations.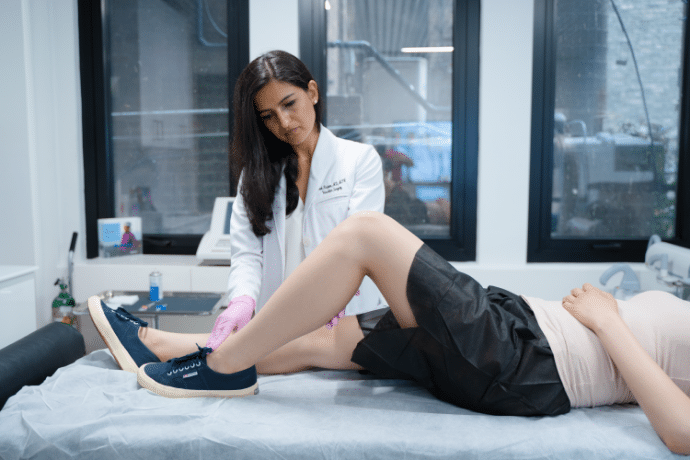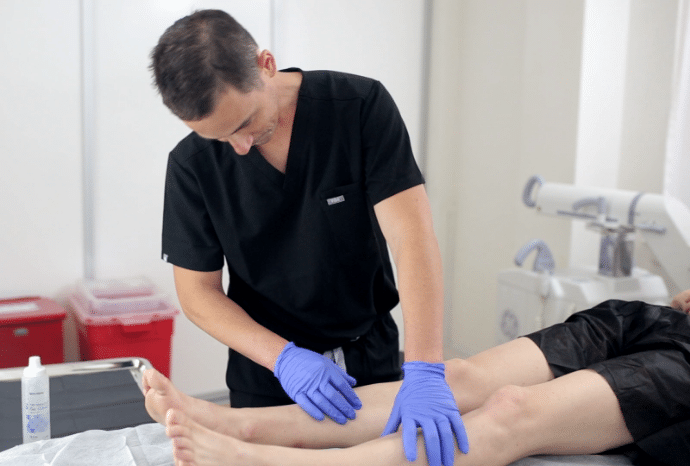 Our vein specialists have verifiable expertise. If you want safe and effective treatment for varicose veins or spider veins, you need a doctor with significant, relevant experience. Each of our vein specialists is certified by the American Board of Venous and Lymphatic Medicine and has a depth of experience in all-encompassing care, training as hospitalists, vascular surgeons, pain specialists, and more, in addition to vascular medicine. Their qualifications are measurable and confirmed through rigorous review by the ABVLM.  
*New vein doctors might be completing board certification when this is published.   
Our credentials are unsurpassable. Only a handful of vein clinics achieve accreditation in vascular medicine by the Intersocietal Accreditation Commission. Our Clifton and Paramus, New Jersey, vein clinics received accreditation not only in vascular medicine, but also in

vascular imaging

, surpassing all vein care standards. You won't find a more qualified spider and varicose vein clinic in New Jersey.
*New vein clinic locations may be completing the approval process when this is published.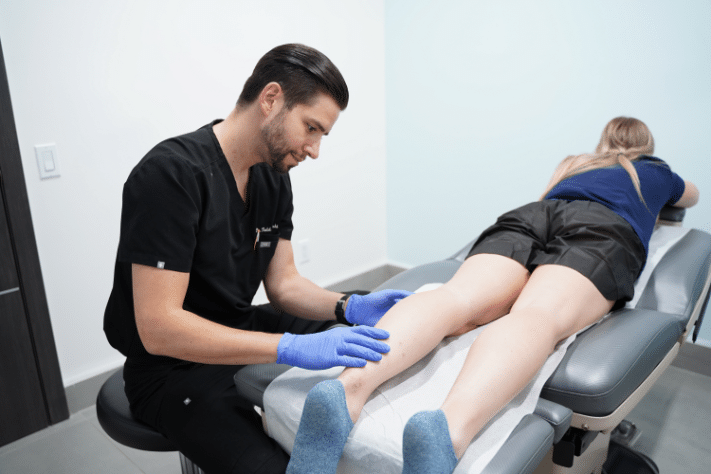 4. Our solutions are adaptable and customizable. Our New Jersey vein clinics house the best vein doctors and latest technology for vein care. In addition, we partner with our other facilities throughout the country for endless resources to treat your veins. Your physician will discuss your case with other doctors and submit your details for our Medical Director's review, so that several experts weigh in on your diagnosis. You're guaranteed top of the line treatment adapted precisely to you.
5. Our doctors are ranked as 5-star vein specialists nationwide. A quick glance through Facebook, Google, or RealSelf reveals that our vein doctors are second to none in cities throughout the country. Our neighbors in Bergen County can count on us for exceptional care, just like our patients in NY, CA, and TX can.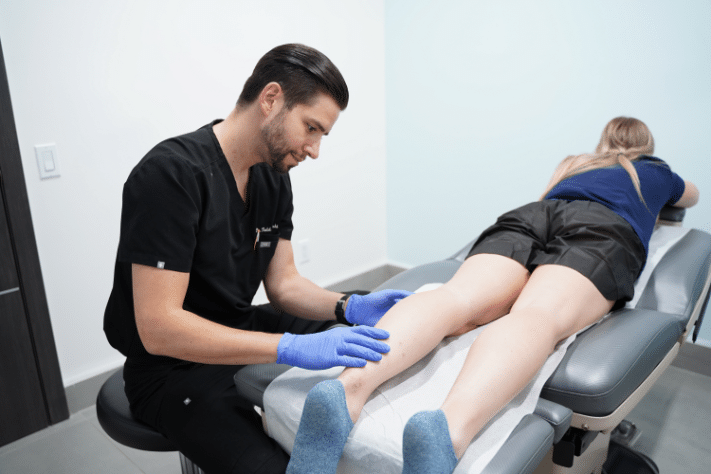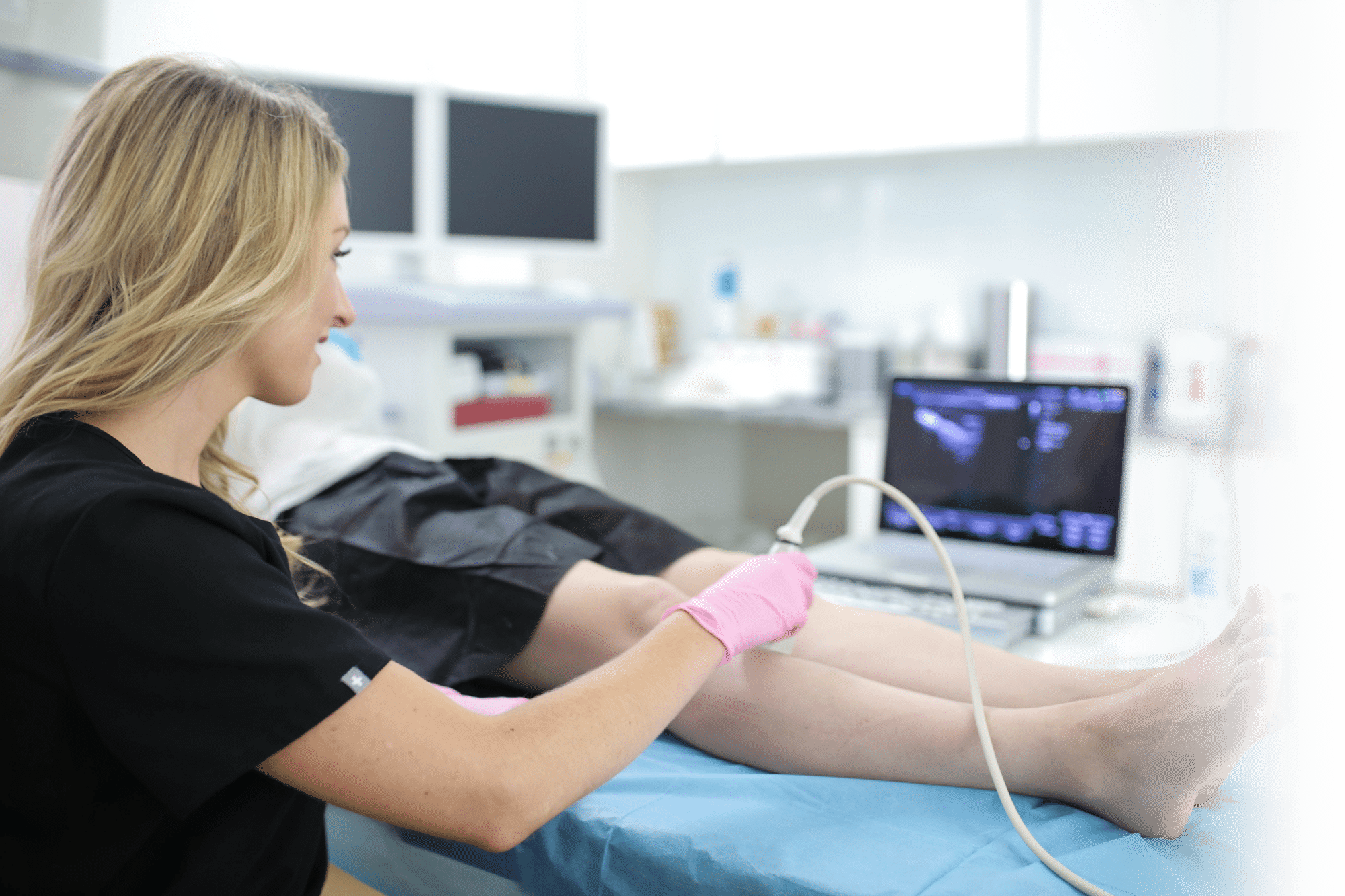 Our billing system is simple. Insurance plans are often intentionally confusing for patients. We cut through the confusion by accepting all major carriers, and by determining your coverage ahead of time and submitting required documents for you. You'll never receive treatment from us without knowing what it will cost. Our insurance team excels at breaking the pricing down into discernible facts so you're never uninformed. Since our doctors are board certified, and our facilities are accredited, many of our treatments are fully covered. 
*Our doctors assist patients whose insurance coverage requires meeting medical necessity requirements like symptom presentation or trial of support stockings by determining their eligibility.
Our patient communication is unparalleled. Imagine a doctor who answers your calls or texts directly, whenever you need to reach them. That's the reality at our New Jersey vein clinics, where concierge coordinators enable around-the-clock contact between patient and doctor so you're never uncertain about anything. Our Harvard-trained director devised a superior system so patients are always informed and assured throughout their quick and easy treatment process.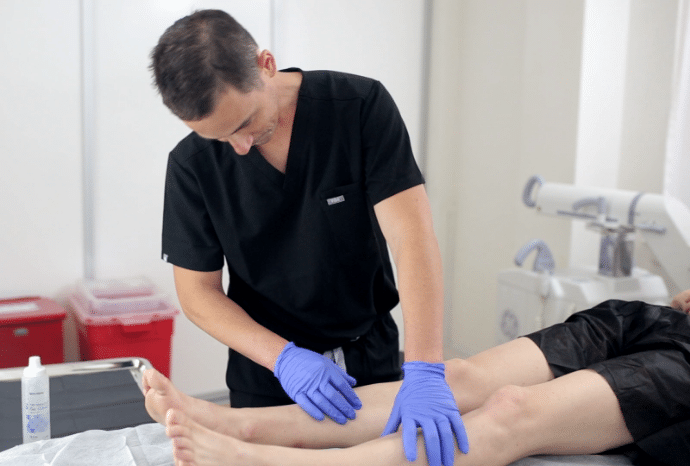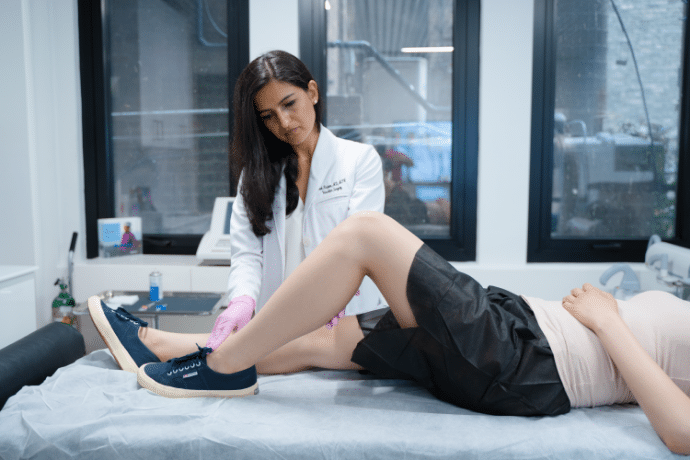 8. Our vein doctors will always be your neighbors. Do you love our vein clinics in Clifton or Paramus but now you have to relocate? No need to fret, our vein doctors are always right where you need them to be. We have award-winning clinics in NYC, Jericho, Lindenhurst, Houston, San Diego, and San Jose, plus more locations opening soon. And remember, with our concierge care system, we're never more than a text away.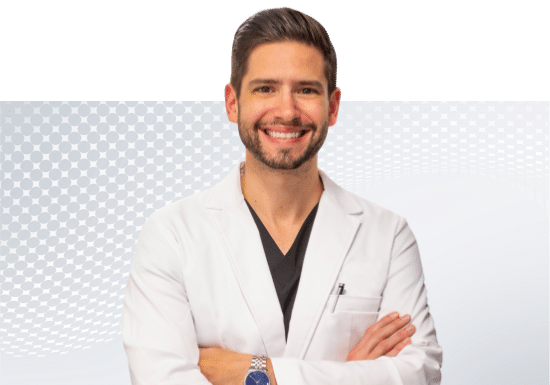 Spider Veins & Varicose Veins Specialists
Dr.ToDD KOBRINSKI
Dr. Todd is a vascular doctor and vein specialist in Paramus and Clifton, New Jersey. Dr. Kobrinski has an extensive experience in spider veins and varicose veins removal.
George washington university
Spider Veins & Varicose Veins Specialists
DR. SAREH RAJAEE
Dr. Rajaee is a vascular doctor and vein specialist in New York City. She has an extensive experience in varicose veins and spider veins removal.
Call us or submit this form to make your vein treatment appointment.
do you have Varicose Veins on Legs?
Earlier Treatment, Better Results.
How do you know if you have spider veins or varicose veins or if you are a candidate for vein treatment?
If you experience any of the following symptoms, our ivy-league trained doctors will scan your legs and assess the health of your veins at a microscopic level. Come in today! Most Insurance including Medicare covers all vein treatments.
General discomfort or swelling
Pain after a long day of walking
Monday – Thursday
9:00am – 5:00pm

Find Your Nearest New Jersey Vein Specialist
Our New Yersey vein clinics are located in Clifton and Paramus. Find your nearest location below!
NON-INVASIVE, NON-SURGICAL SOLUTIONS
SPIDER & VARICOSE VEIN TREATMENTS
SCLEROTHERAPY
Sclerotherapy is a process that involves vein injections with a medicine called sclerosant.
Radiofrequency Ablation
RF Ablations is a minimally-invasive procedure to get rid of the unhealthy veins.
Laser Ablation
LaserAblation is an in-office procedure to treat Chronic Venous Insufficiency, performed under local anesthesia. 
VENASEAL
Also known as vein glue, is an effective, safe and unique treatment for varicose veins.
ClariVein
ClariVein is an endovascular technique to treat varicose veins. Is one of the latest and more effective procedures.